Home sweet home.
As promised, I kissed the ground when I finally reached my destination.
It was kind of weird to do the trip Montreal to Quebec City using an airplane with blades instead of jet engines... simply because I never used that technology in a year in a developing country!
My sleep is getting somewhat regularized. I've been doing a few things here and there with my family and my disciples.
I'll try to upload many pictures soonish, of both India and Quebec.
Since we have lots of stuff going on for the 400th birthday of the city, I got a picture taken with a 'coureur des bois' look: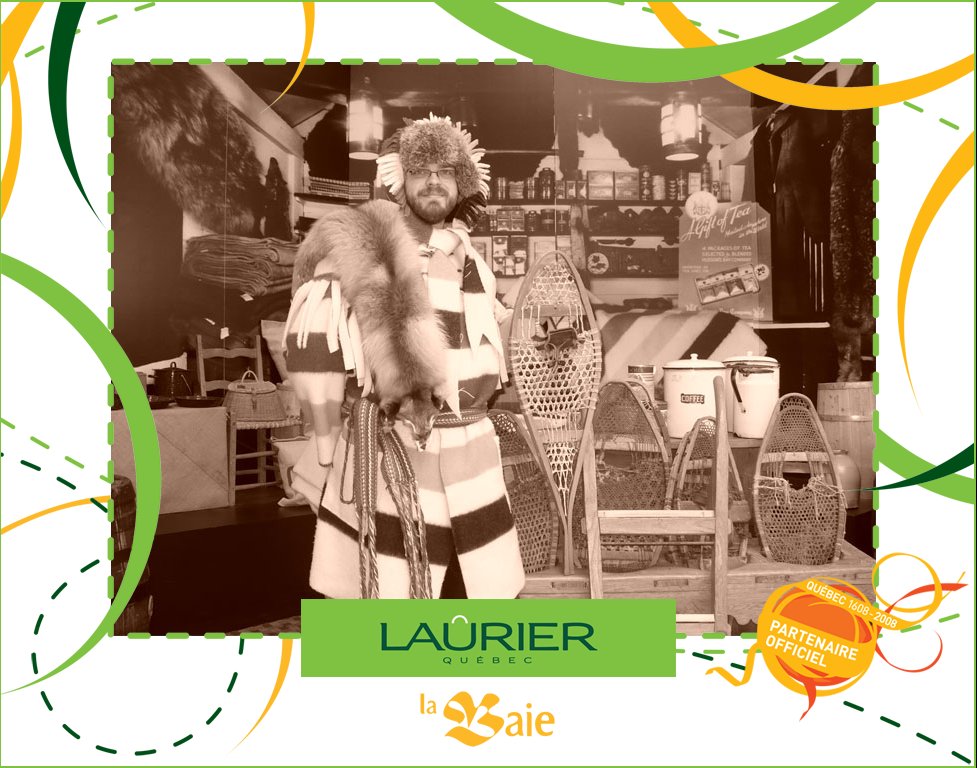 Chevalier de l'Ordre de la raquette - Knight of the Order of the Snow Shoe
Just for the sake of context... some of my Indian friends might be offended at seeing so much animal fur. Just so that you know, animal fur was pretty much the only thing that was warm enough to allow anyone to survive in winter. The native peoples weren't killing for fun, only for survival. The Europeans did otherwise, and killed a lot of animals for the fur trade. The furs' main use was to make felt hats in Paris... which is not what you see in this picture!
Please notice the sash (ceinture fléchée) as well, one of the proud symbols of the habitant.
The thing I had in my hand is a snow shoe. It is used to avoid sinking in the snow too much. Made from wood and animal tendons, it was another case of survival necessity. Now, you can buy high-tech ones made with aluminum and plastic membranes for sports.