I never thought I'd spend so MUCH time on my income taxes. I really did all I could do, in 2004, to complicate things. Well, technically speaking, there are other things I could have done, but you get the point.
Also noteworthy: I've got my Engineer's Ring now. Pride is definitly involved ;)
There were other preoccupations as I sifted through a lot of accumulated government papers, made phone calls about them, and so on. I kept on jogging in the morning, but felt frustrated by all the accumulated worries and the feeling of unaccomplishment.
On Thursday, I went to Montreal with my parents for the Engineer's Convocation Ceremony (aka the
Iron Ring
ceremony). I basically swore to do a good job, not tolerate bad workmanship, etc. This is basically Hypocrate's swearing (for doctors), Engineering version. The ceremony was designed by Rudyard Kipling, and is very formal. There were a few Bible citations and a reading of one of Kipling's poems.
Don't I look good with that ring on?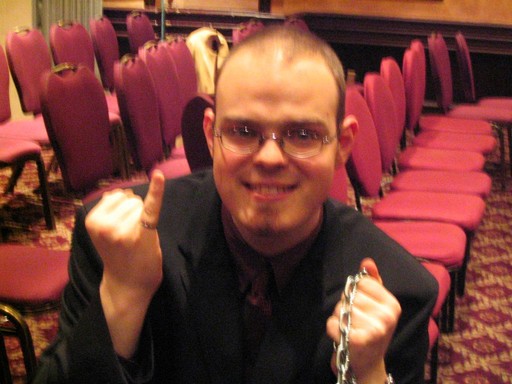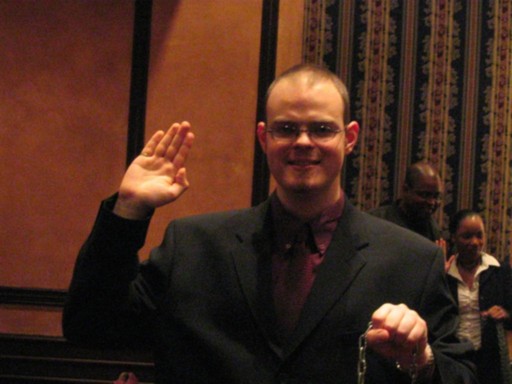 On other news, one brother, on the phone, really shook me and told me out of the blue to have better time management (and he's quite right). I've made progress, but I've got work to do still.
Professionally speaking, I've not done a great job handling my responsibilities at all. I've accumulated a lot of lateness, and the other people on the team also had delays because of this. Consequences of sin do cascade off.